Code of Ethics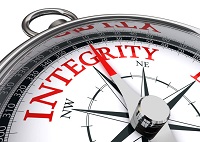 First and above all
The Reason
to choose
Keith Jandacek
and
Stick To It Window Tinting
:
I am the owner and the installation specialist. With every installation you get my personal service and attention.
A window tinter is only as good as the tools he or she uses, the experience they have and their conscience. (For more about my conscience see
The Reason
).
We offer
Free Mobile Service
to almost everywhere in The Valley and refuse to rush through any window tinting installation. We are perfectionists!
We never hold back when it comes to being equipped with auto and commercial/residential window tinting specialty tools for the absolutely perfect film installation or film removal.
We have been tinting for over 30 years and have advanced window tinting training certifications.
We have won trophies for many Auto Window Tinting competitions participated in.
There is no substitute for top-notch professional tint installation and no excuse for anything less. Additionally, the price should be reasonable for the quality you get.
During and after tinting your automobile we clean the garage area of scraps and paper towels, we clean the windows (inside and outside) and we clean your car on the outside (like a carwash).