Window Tint Quality and Cost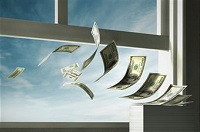 Are you planning on having your vehicle professionally tinted? Some things are likely to impact the prices you pay. Window tinting manufacturers produce a wide variety of film products. Just like most consumer products one purchases, there are a variety of things that will cause the price you pay to fluctuate. Understanding which features are important to you will go a long way on returning the best value for your window-tinting dollar.
What type of heat protection is offered?
For those of us in Arizona living in a warm weather climate, heat protection is an absolute
must have
. The variety in heat protection offered for window tinting is important to note. While many basic films can have as low as 30-40% heat protection, most high-end films can have ratios to upwards of 70%. Here in Arizona temperatures regularly soar above 90 degrees -- a noticeable difference in heat starts at about 50% minimum protection. Your heat protection needs will help to dictate the type of product you will choose. This could have a significant impact on the amount of money you are willing to spend. .
What sort of aesthetic quality should I expect?
If you stand on any street corner in Arizona a lot of tinted vehicles pass by and it is likely that you'll notice a large difference in the aesthetic quality of the window tinting. While some tinted vehicles have the appearance of a glossy, factory-installed film others may have a more basic after-market look. Some people drive vehicles with film that has changed color or has begun to deteriorate. The deterioration of film can occur due to the age of the product, the quality of the product and the type of care used to maintain the product.
Polyester dye/metal films are very popular for giving window tinting consumers great heat rejection at a great price. The dye/metal films have a basic after-market look, a look that is suitable for many. All manufacturers of the dye/metal films offer a lifetime warranty on bubble, peal, crack, and distortion but no color change warranty. Other films are constructed from materials such as ceramic and carbon. These films are much more expensive. Some high-end tint can cost over $400 for installation on a standard four-door car. Aesthetics is a matter of preference. Most people are highly satisfied with window tint that is somewhere in between the low and the high prices. Make sure to view film samples prior to having it installed. You can even ask the installer to put a piece of the window tint on your car so you can see what the product will look like on your vehicle.
What type of warranty is offered?
It is important to know what the warranty covers with the particular tint you want installed on your vehicle. The manufacturer's warranty ensures that the manufacturer will replace the film should there be any defects in the film. If the film changes color this is something a manufacturer's warranty will cover unless you have chosen a dye metal film. Dye metal films are considered
high performance films
because of the great amount of heat they reject. Most Dye metal films are color-stable anywhere from 2 to 4 years without notable color degradation. You should also note that a manufacturer's warranty does not cover the installation of the film.
When film bubbles, peels, or gets distorted it is typically the fault of the product. This bubbling and peeling is commonly referred to as
adhesive failure
. The manufacturer's warranty will cover these types of defects. When you choose
Stick To It Window Tinting
we guarantee perfect installation of your window tint every time.
Window Tinting Prices Conclusion
Many things are important to consider when deciding what type of product is most suitable for your needs and how much value you will get. In most cases, window tinting prices should be somewhere in the $100 to $500 range. Standard Carbon and Dye/Metal films should cost $150-$225 to tint a four door car. High-end films can run from $240 to over $500. If you do some investigation on window tinting prices and products, you'll get the best
Bang for your Buck
.